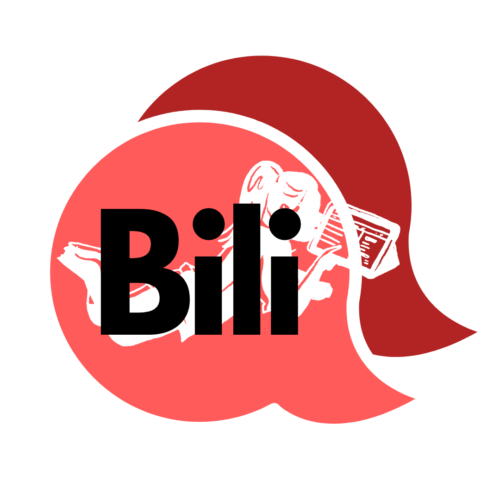 The idea of the BILI app comes from the Ph.D. research project of Dr. Giulia Bettelli, carried out under the supervision of Prof. Fabrizio Arosio. The project aims at identifying Italian syntactic structures that result as particularly fragile in successive bilingual children (who acquire Italian after their mother tongue) and at building instruments for their acquisition involving the use of methodologies justified by recent psycholinguistic researches. Taking into account the results of well-known studies from the literature, the project has identified sentences containing clitic pronouns, relative clauses, and passive sentences as particularly complex structures. Considering the factors of complexity of these structures, courses to enhance their acquisition have been developed with the use of a syntactic priming paradigm. According to this paradigm, children are asked to describe a picture that represents the conclusion of a short story after having observed pictures representing its initial steps and having listened to their descriptions, which contain sentences with clitic pronouns, relative clauses, and passive sentences. This activity is implemented in BILI. Within the research project, the effectiveness of this activity is evaluated through a study that lasts around one month, during which a group of children that has acquired Italian as a second language interacts with BILI in twenty-minute long sessions delivered three times per week.
The App
BILI aims at enhancing the linguistic abilities of children who acquired Italian after their mother tongue and of children that present developmental language deficits. BILI offers to the child a course to enhance its linguistic abilities while watching short stories that elicit the production of sentences that are difficult to acquire, using a syntactic priming paradigm. This training course is entirely customizable through the creation of a profile that takes into consideration the linguistic and neuropsychologic condition of every child. The gaming feature of the training activity enables the child to implicitly learn some characteristics and structures of the Italian language, such as clitic pronouns, relative clauses, and passive sentences, that result as particularly complex. In addition to being an instrument for schools and education to enhance linguistic abilities for children who acquired Italian as a second language, BILI is also a valid and effective instrument for therapeutic intervention for developmental language deficits.
BILI ha il fine di potenziare le abilità linguistiche di bambini che hanno acquisito l'italiano successivamente alla loro lingua madre e di bambini che presentano un deficit dello sviluppo del linguaggio. BILI offre al bambino un percorso di potenziamento delle abilità linguistiche attraverso la visione di mini-storie che elicitano la produzione di frasi di difficile acquisizione, impiegando un paradigma di priming sintattico. Il percorso di potenziamento è interamente personalizzabile attraverso la creazione di un profilo che considera la storia linguistica e neuropsicologica di ogni bambino. La modalità ludica delle attività di potenziamento permette al bambino di apprendere implicitamente alcune caratteristiche e costruzioni della lingua italiana, quali pronomi clitici, frasi relative e passive, che risultano particolarmente complesse. Oltre ad essere uno strumento di potenziamento delle abilità linguistiche per bambini che hanno acquisito tardivamente l'italiano come lingua seconda in ambito scolastico ed educativo, BILI rappresenta anche un valido ed efficace strumento di intervento in ambito terapeutico dei disturbi dello sviluppo del linguaggio.